You are here: Home page ► Watches ► Spring bars
What does a spring bar look like?
Spring bars, as the name implies, are metal tubes containing a spring which can be compressed, to place the bar between a watch's lugs.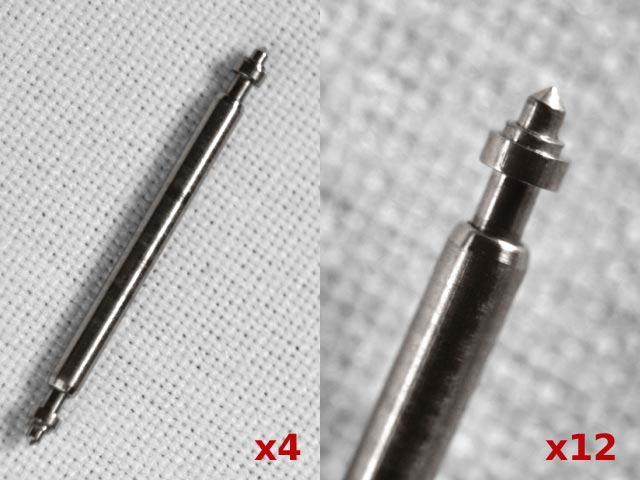 Macro view of a spring bar
How to put on a bracelet?
To remove a spring bar, you usually need to push one of its ends with a sharp specialized tool.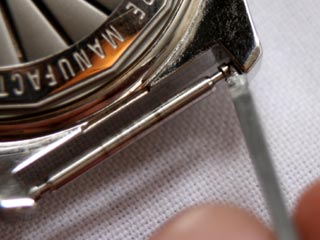 Tiny trenches are performed in a bracelet so as to insert the tool and grab the bar.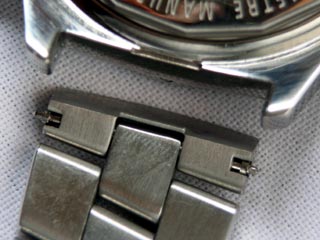 Now here is one technique: first, insert one end of the spring bar into the lug's hole.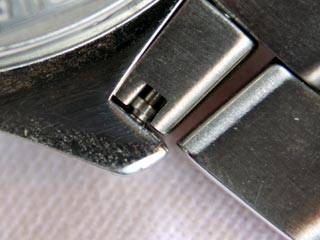 Then, use the the spring bar tool (see on the right, grey, a bit out of focus) to compress the bar to be able to attach the bracelet.