You are here: Home page ► Watches ► Breitling Bands ► Rouleaux
Presentation
The Rouleaux (a.k.a. Bullet) bracelet has its name derived from the French word for «rolls». It consists of a series of small parallel cylinders with rounded edges.


The Breitling Rouleaux bracelet
Breitling's Rouleaux bracelet is generally polished, but may come fully brushed. It is made either in steel, 18k gold, or steel with gold accents (two-tone) using tiny 18k gold rings between the links.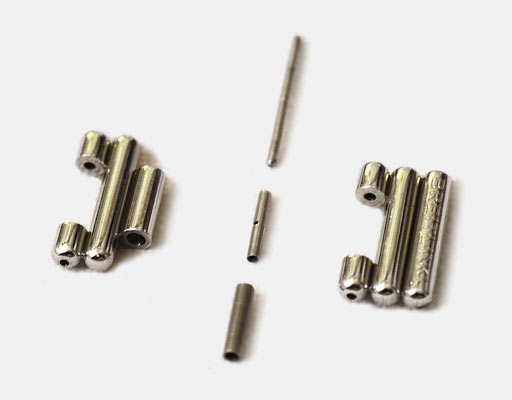 Rouleaux bracelet link construction
The band is signed BREITLING on the exterior of the clasp. Aside from that, the double folding clasp is totally hidden.