You are here: Home page ► Watches ► Breitling Cosmonaute
Introduction
The Breitling Navitimer Cosmonaute is a 24-hour variation of the legendary Navitimer chronograph. First designed in 1962, the watch notably traveled around the Earth at Scott Carpenter's wrist inside the Aurora 7 capsule.
Some collectors are particularly interested in the 12023 version of the Cosmonaute, which sports a see-through caseback, proudly displaying its refined Lemania movement. This particular model will be covered here.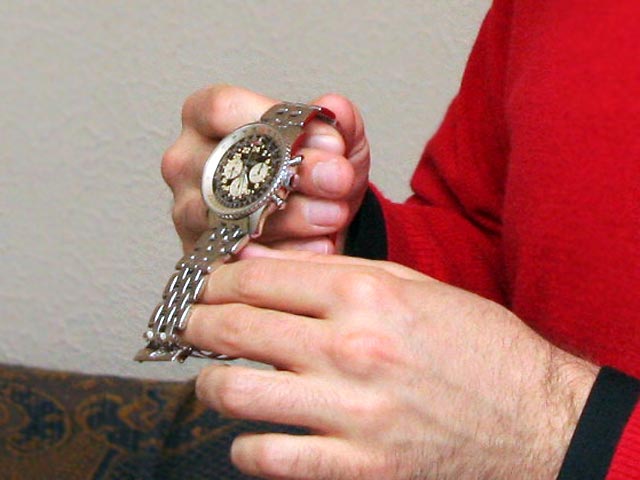 The Cosmo as I discovered it for the first time
The following pages are a work in progress aiming to form a review of the model, with its characteristics, history, and a personal owner's experience with it.
Note: Breitling is known to renew its model catalog frequently—at a pace the author of this web page does not intend to catch up with. Please accept my apologies in the unavoidable event that these pages about the Cosmonaute become permanently outdated!