You are here: Home page ► Watches ► Breitling B-1 ► Bands
The Breitling B-1 was specifically made to be fitted on a Fighter bracelet.
Leather/Croc straps
The B-1 accepts most any strap with a width of 22 mm. Usually the Breitling straps are 22/20mm.
Rubber bands
Though this is not a diving watch, it can look nice on a Pro Diver rubber band.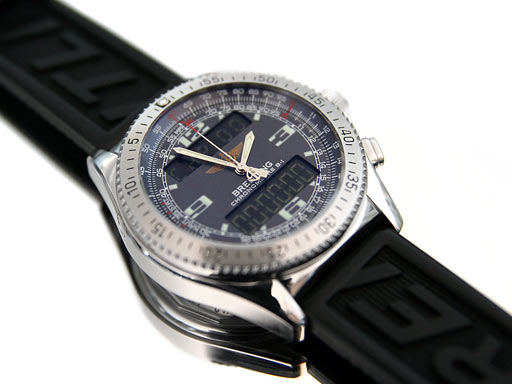 The B-1 on a Pro Diver strap